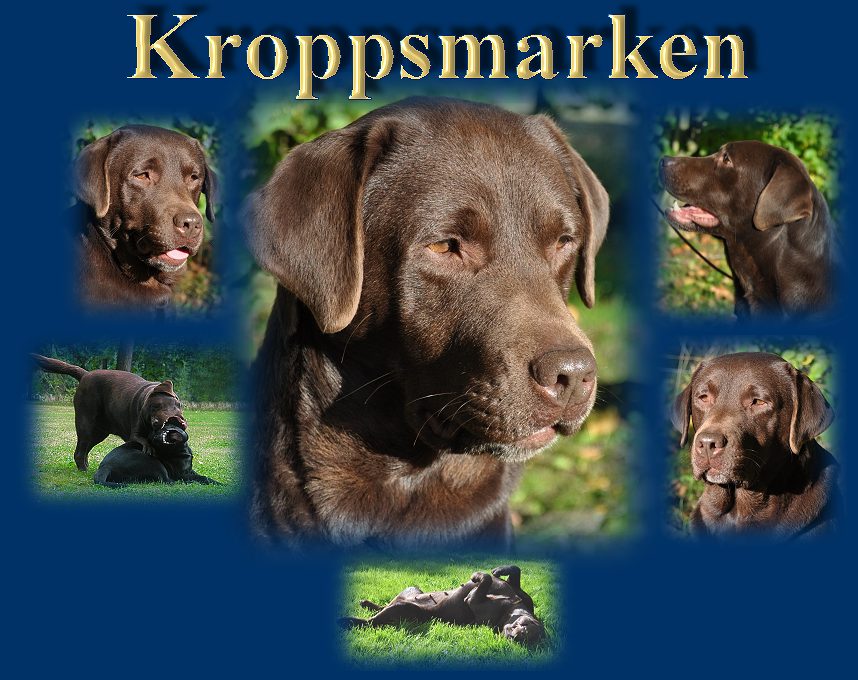 Kroppsmarkens Graceful Grace - a joy to be with, a great personality, former film star, a devoted mother, an excellent retriever !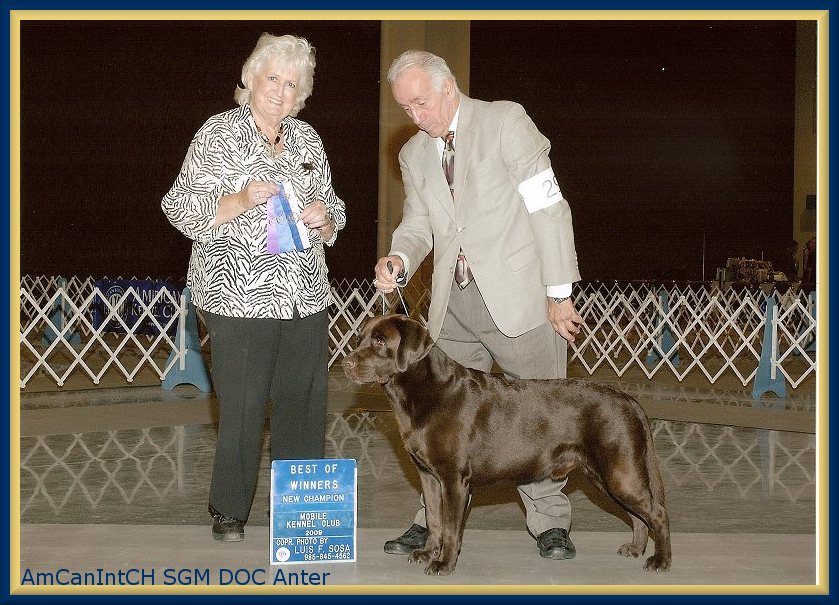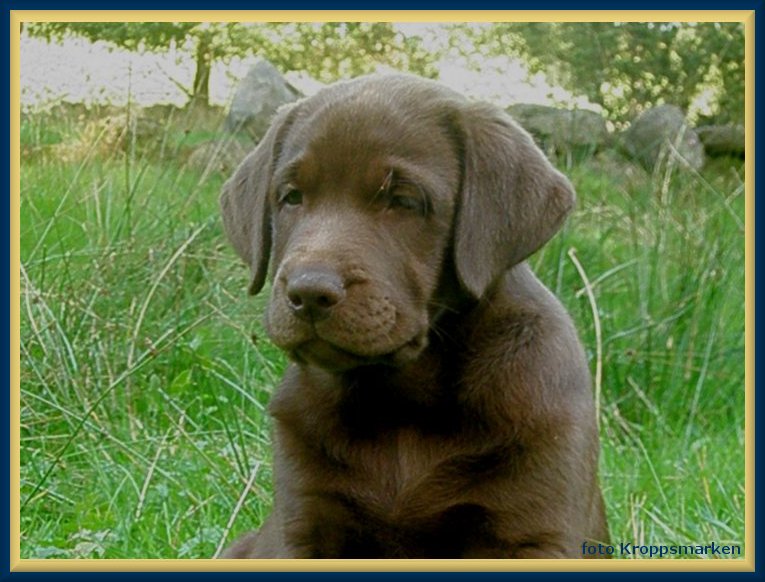 Kroppsmarkens Norah Jones, BOB and BIG-4 Puppy, 8 november 2009 !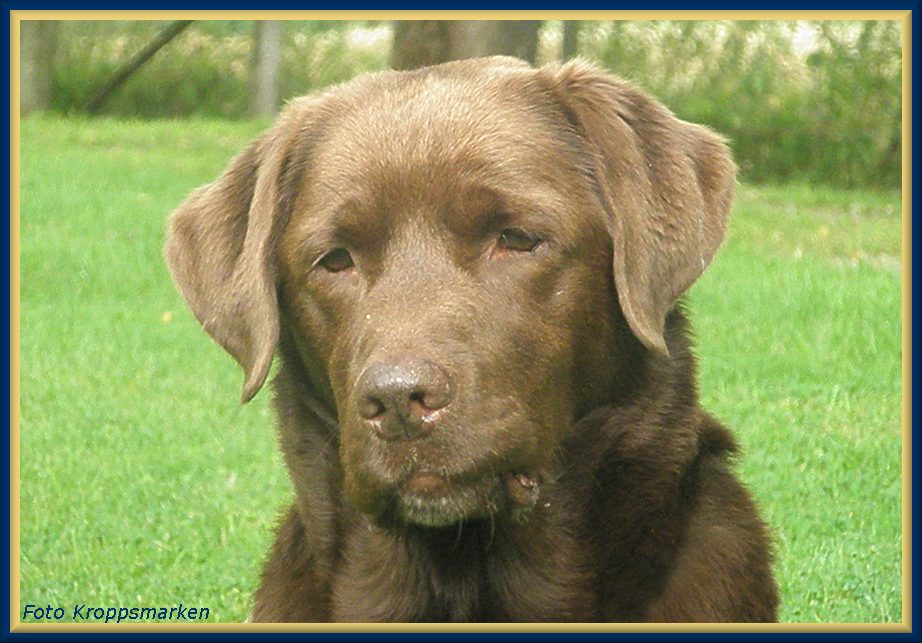 The perfect eyecolour of a chocolate labrador ! Kroppsmarkens Brown Bomber visiting his old mum and dad.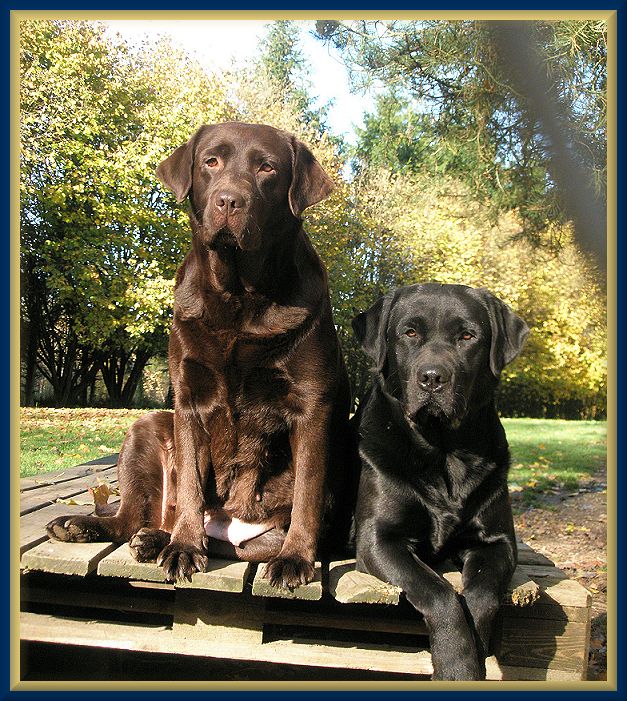 Our dear "Amber" and "James" Autumn October 2008 Photo: K. Ramberg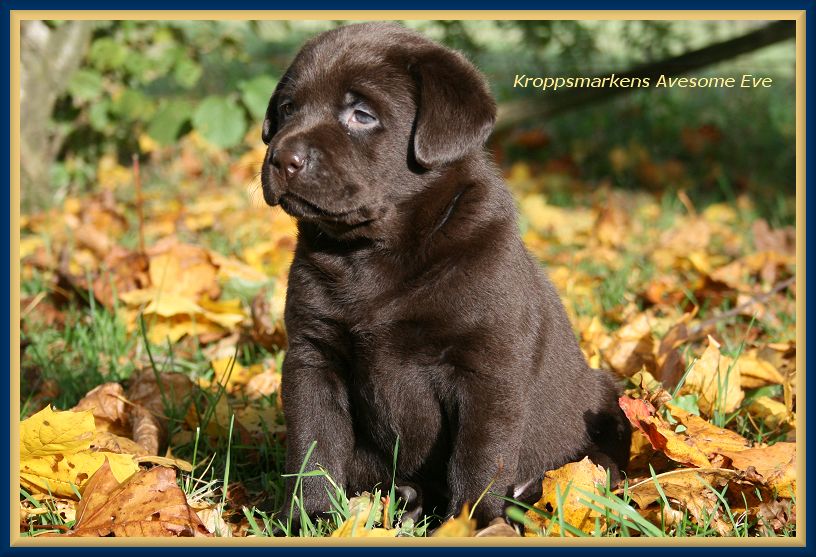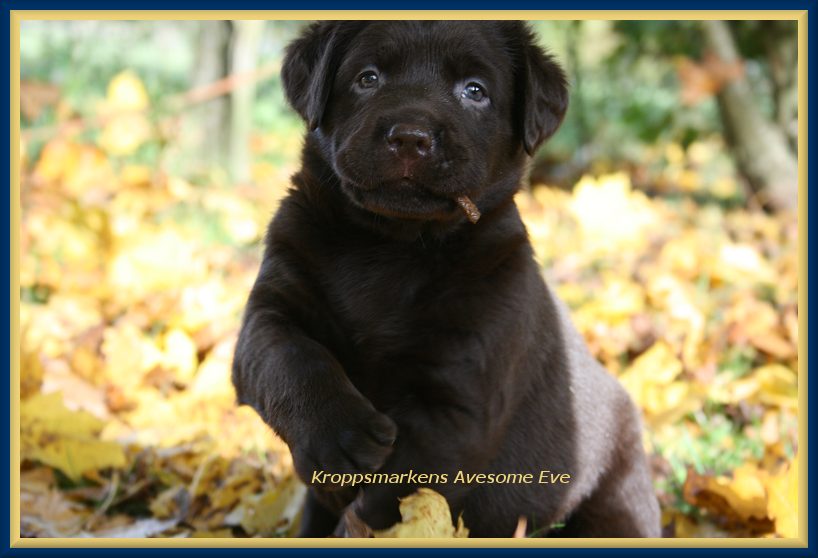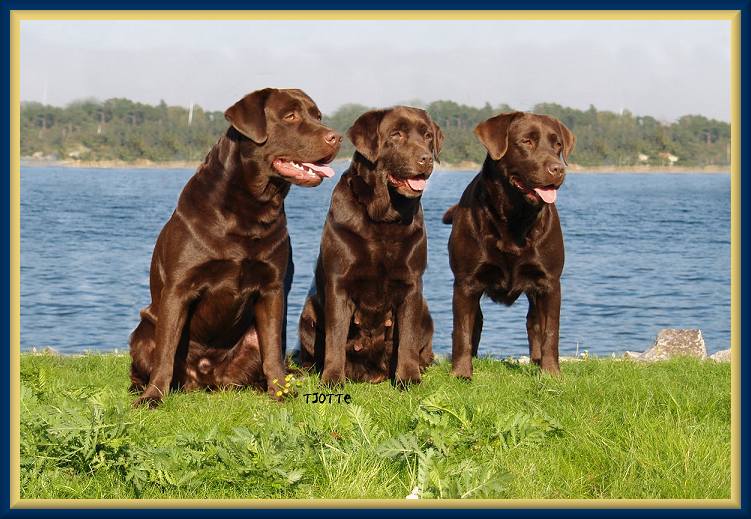 " Eve " and near relations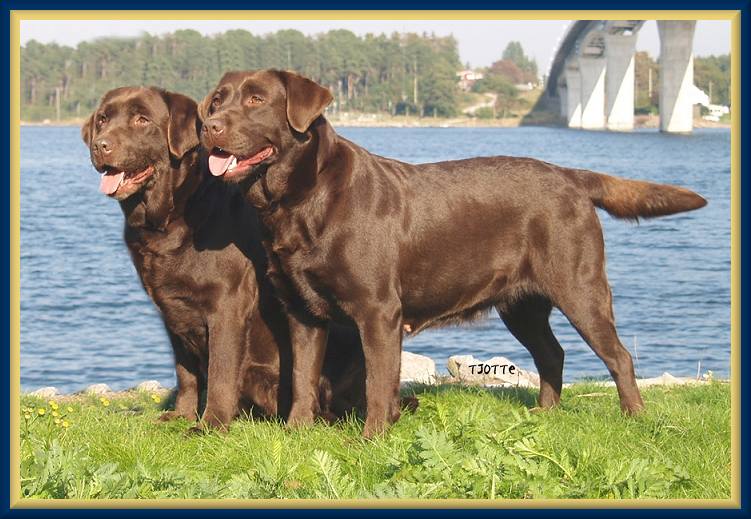 " Eve "and " Amber " one of her daughters
Top Show Award in Canada!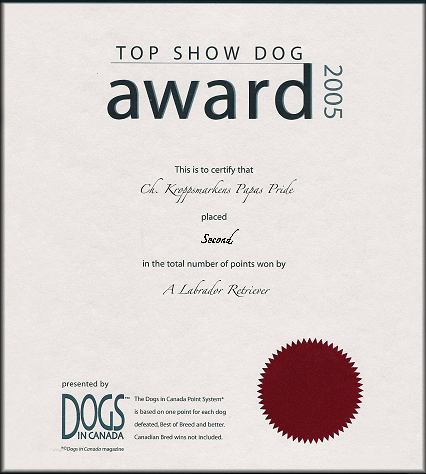 .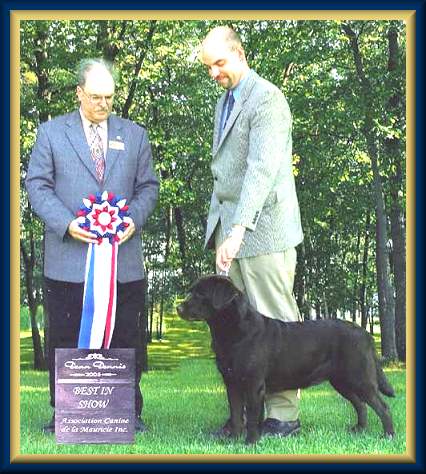 "Tubbe" won Reserve Winners Dog his first time out in the United States of America!
As usual at "Tubbes" side, his handler, Stephan Laliberte.
Judge was Mrs. Sue Willumson, U.S. Lots of luck in future!
" Tubbe " has been awarded the 2 Best Labrador in Canada 2005 !!
We send lots of congratulations to his owner Charles and Diane Plante
and to his handler Mr Stephan Laliberte !
CanCH.SwShCH.Kroppsmarkens Papas Pride
Hips Good . Elbows Normal,

Optigen Normal/Clear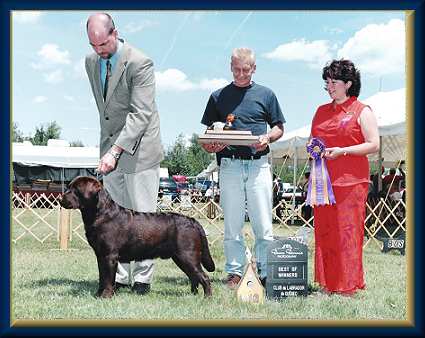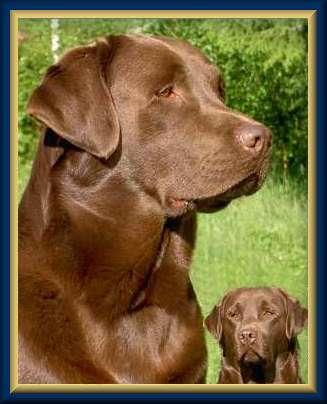 Kroppsmarkens New Connection
Also CC & BOB Winner!


Optigen Normal/Clear


Owner Kennel O´sofinas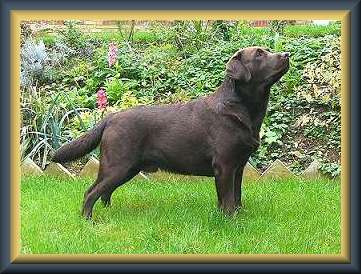 Kroppsmakens Hubble Bubble over Thurbajen
Hips & Elbows Pass,

Optigen Normal/Clear


" Hubble" lives In England with Jennifer Green kennel Thurbajen.
Has got his first "10 point Green Star" on Ireland !
1 Green Star, 2 Reserve Green Stars, 1 Reserve CACIB


Congratulatins to this lovely team, Jenny and "Hubble"!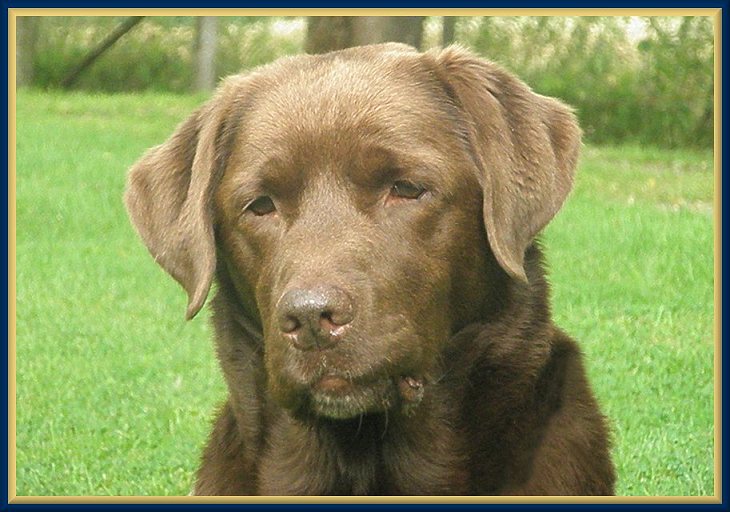 Kroppsmarkens Brown Bomber "Nisse"
Hips & Elbows Pass
Ägare: Renck Hans , Torekov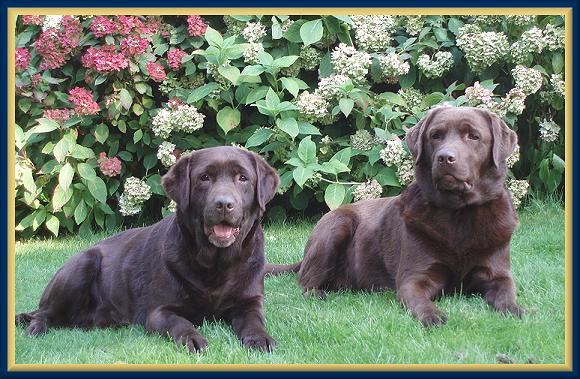 Eve with her son Nisse