At last- newtaken pictures of Chelseas and Rogers puppies!
The pictures has been taken when the puppies are beetween 4 and 5 weeks old. Please enjoy the lovely pictures !
More photos from 8 weeks !

CH Annuals Trendsetter
Mallorns Romeo
CH Visions I'm Able
Rosanan La Rosa
CH Abbeystead Tranquill
CH Cambremer Tom Cobbley Of Charway
CH Frostfire Dawn Chorus At Abbeystead
Kroppsmarkens Just Me
Thurbajen Baltic King
Kroppsmarkens Hubble Bubble Over Thurbajen
Thurbajen's Latest Trick
Kroppsmarkens Brown Amber
O'sofinas Twice As Nice
CH Thurbajen's New Years Eve

Kroppsmarkens Graceful Grace has now deliverd 8 lovely puppies,
6 bitches and 2 dogs


Photos you have here ...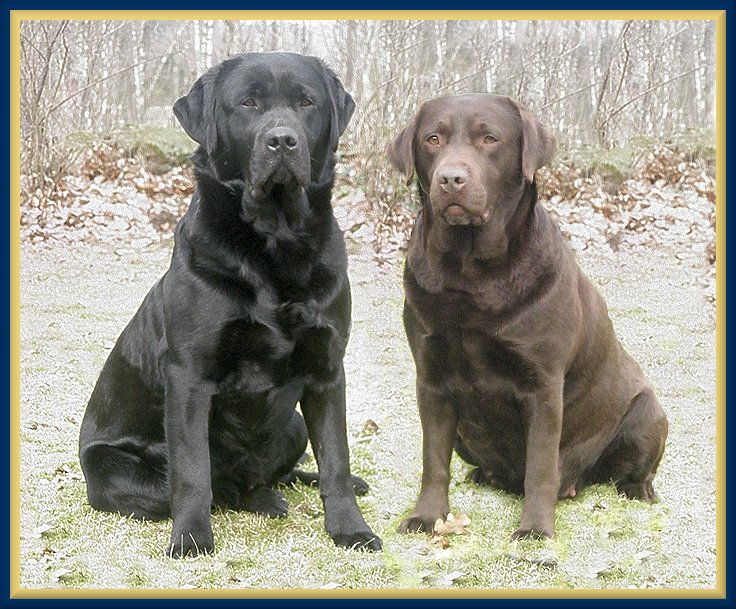 Thurbajen Baltic King
Kroppsmarkens Hubble Bubble over Thurbajen
CH Tjottes Brown Bubble No Trouble
CH Thurbajens New Years Eve
Thurbajen´s Latest Trick
Thurbajen´s Winter Joker
Thurbajen´s Knot Likely
Kroppsmarkens Graceful Grace
CH Lab Treasure's Never Say Die
CH Birchbrook Paddington Bear
Lab Treasure's Back In Business
Kroppsmarkens Eves Angel
CH Tjottes Brown Bubble No Trouble
CH Thurbajens New Years Eve

Katarina & Lars Ramberg * tel. +46 451-622 80
E-mail: kroppsmarken@telia.com